Business owners: Why do you need a business phone system? Better communication, cost savings, and flexibility are just the beginning.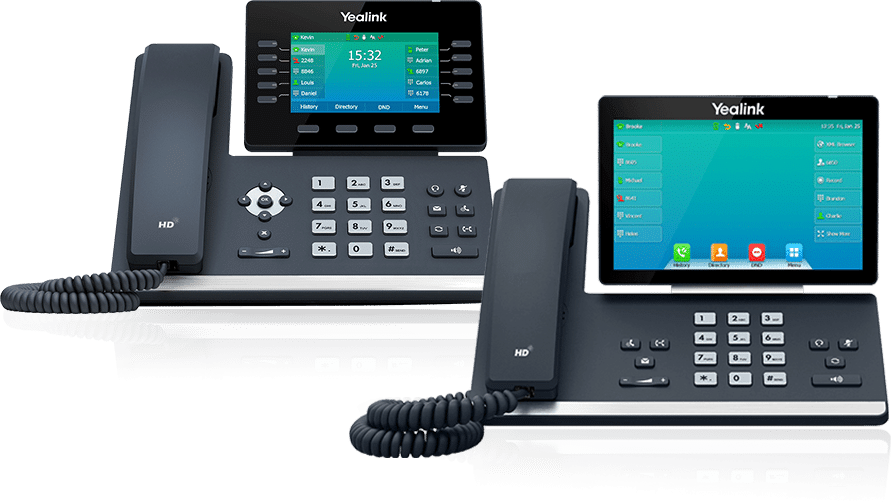 In today's fast-paced business world, communication is the key to success. For your business to succeed, you must have a reliable way to communicate with your customers, vendors, and employees. Business phone systems in Nashville are often VoIP services, which, in addition to being efficient and effective, come with many benefits.
Professional Image
Business phone systems give Nashville companies a professional image with features like call routing, voicemail, and automated attendants. Having the right phone system in place means that your business will have every call answered, and callers can get to the right person at the right time. This leaves new customers with a positive first impression and is just one small step you can take to build trust and credibility.
Increased Efficiency
Gone are the days when you had to designate a single person to answer and route calls. Business phone systems can automatically answer quickly and effectively respond to prompts. This means your customers are not left in a perpetual hold pattern or accidentally transferred to the wrong department.
Cost Savings
VoIP business phone systems are traditionally less expensive when compared to a traditional phone system. VoIP uses your current internet connection to make calls, which means you aren't paying a separate phone bill. Additionally, with a VoIP system, you can make unlimited long-distance calls without raking up any unnecessary call charges.
Flexibility
If your business operates with remote employees, VoIP-based business phone systems are a godsend. These flexible virtual telephones are easily routed to your employees' mobile phones, meaning they can answer calls from anywhere. Your customers no longer have to wait for someone to return to the office to address their questions and concerns.
Scalability
One of the greatest benefits of business phone systems, especially for Nashville business owners, is their scalability. Nashville is a growing expanding city, and it never hurts to have systems in place that can easily grow with you as our population brings more customers each day.
Advanced Features
Depending on the type of phone system you choose, you might even have access to advanced features not found on a traditional telephone line. Call analytics, voice transcription, and even call recording can help you keep track of your employee and customer behavior so that you can make decisions to improve your communication processes.
PBX Phone Systems Versus VoIP Phone Systems
VoIP is not the only type of business phone system available. PBX phone systems are another option. Instead of using the internet, a public switched telephone network operates more similarly to a standard phone line, using copper wire to send analog signals back and forth between you and your other party. Standard PBX phone systems require bulky hardware that might require on-premises maintenance. Cloud-based PBX phone systems run on digital technology.
VoIP phone systems utilize a company's IP network to reduce common communication issues, such as dropped calls. Cloud VoIP systems are often more affordable than PBX phones, and VoIP also comes with the advantage of allowing your customers to transmit different types of multimedia, including photos and videos; PBX phones can't.
We hope we've answered your question of "why do you need a business phone system?" To recap: it might be time to make the switch if you need to scale and have remote workers. A VoIP system is an affordable and efficient option that allows you to grow on your own terms without being limited to technology that's more year 2000 and less tomorrow. 
Pivotel Networks is a Nashville, TN-based Technology company offering business solutions that scale, integrate, and excite. In addition to business phone systems, Pivotel offers UCaaS, CCaaS, SD-WAN, cloud services, cyber security, and dedicated Internet services. Each of these services offers different benefits, and Pivotel partners with more than 70 different providers to ensure customers have access to the best and most recent technology. Founded and operated by Marcus McGee and Brandon Valich, Pivotel is the marriage of decades worth of experience in the communications technology sector. Getting a quote is quick and painless, and businesses may find themselves on the road to better communications in as little as a day.